Hiram 40 has done it, we are officially a double threat.  We won both the "People's Choice" award, being selected by the patrons of the Pig Jig as having the BEST pork BBQ, and were also crowned "Carolina Pig Jig Grand Champions.  Having been awarded the grand prize of having the best BBQ out of 28 teams competing this year by the official panel of BBQ judges.
According to Bruce Muhlheim, Pit Master for Hiram 40 "This is huge, we are extremely excited to win both the Grand Champions and People's Choice award.  We always thought that we had the best BBQ, however after placing 5th last year overall with the judges and missing the "People's Choice" award by only 10 tickets last year, we knew we had to step up our game."  Hiram 40 did just that, leaving nothing to chance and making the best BBQ the lodge has ever done.  "While we still had lots of fun at the event, staying on the grounds over night and mingling with other lodges, we stayed laser focused on winning, we knew what we had to do, and that was make the BBQ that we are so good at making," says Muhlheim.
Tom Price, Bruce Muhlheim, and Tom Imler headed up the cooking team and were supported by Steven Speight, Josh Lippy, and Entered Apprentice Page Skelton.  Also helping the day of the event were father and son duo Adam and Ron Page, and John Mahoney.  "It was exciting to be a part of such an important event," says Page Skelton, Entered Apprentice at Hiram 40, "I am excited to be joining Hiram 40 and was glad that I could help contribute to this huge honor."
Next year, Hiram 40 hopes to repeat by winning both awards again.  Tom Imler, current Worshipful Master of Hiram 40 says "Bring it, this puts a huge target on us, but we love a challenge, we welcome the competition!"
If you are interested in trying out fantastic award winning BBQ, then join us in September for our fall pork BBQ fundraiser.  If you are interested in receiving emails on upcoming cooking events from Hiram 40, sign up for the email newsletter to the left.
Again, thank you to everyone who came out and supported this great cause, all the brothers and family members of Hiram 40 for helping with the event, and a special thanks to Masonic Lodge Raleigh 500 for putting on the event.
To see pictures from the event CLICK HERE for video from the event check out the Hiram 40 Youtube page.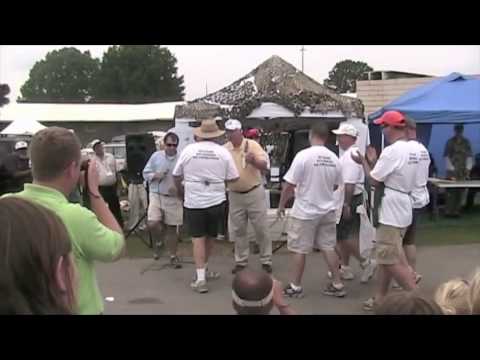 Video of Hiram 40 accepting awards for People's Choice and Grand Champions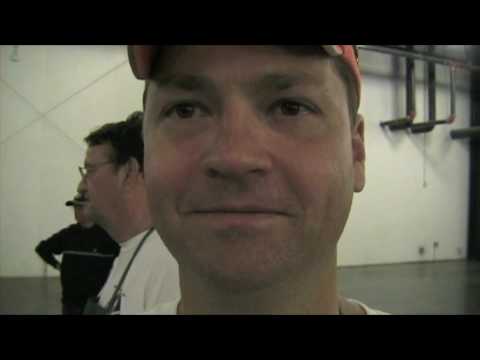 What goes into making award winning BBQ? Watch this video and find out!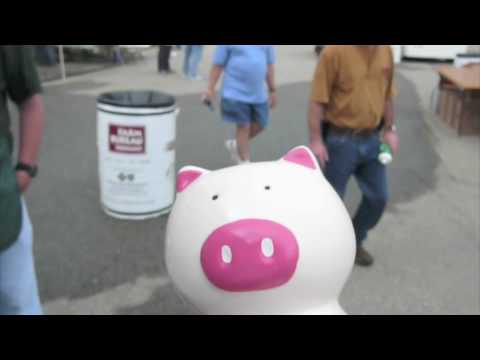 Senor Pig helped us to collect our People's Choice tickets